Elvis Presley -The king of rock and roll, and possibly the most iconic American ever, loved his music but boy did he like his Cadillacs too; he owned more than one or two dozen in his time. And now, one's up for sale and yours for 'just' £135,000, making it the ultimate buy for any Elvis fan.
At m3commercials we would ensure that 'The King' would get his Cadillac sold quickly and efficiently and that he got his cash 'to go' without getting 'all shook up.'
Similarly, if you have tried all options, spent time, effort and numerous viewings trying to sell your car with no success, m3commercials can help with selling your car.
Are you looking to get some extra cash for that last minute escape this summer? Upgrading your current car? Or finally getting that people carrier for the school run? Selling your car online quickly has never been easier. You may have tried already to sell privately and it's just too much hassle, or you simply need a quicker process, m3commercials has the solution to your car selling demands.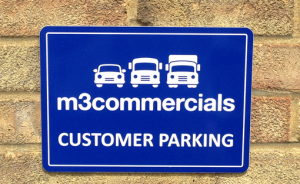 Sell Used Car Online
If you are ready to sell used car online, we carry out a light inspection at our Camberley site or at your home or work to confirm the best possible value. If everything is in order and you accept the offer… your car is sold.
The process is usually complete within the hour, money transfer included. One hour; that's just sixty minutes – to sell your car and receive the money in your account. No hidden admin fees either.
You can get a valuation online or over the phone. We have trained professional staff ready to help and the latest industry software to aid in giving instant, honest valuations. We pay more than the other national buyers because- we can! Our network is vast, so when we sell direct to the dealers, it means a better price for you.
Our valuations are quick, easy and free. Call 01276 942006 or go online at www.m3commercials.com/sell-my-car to find out how much more we can pay. If you like what you see, we can book an inspection for you there and then. You can have the inspection at a location of your choosing, or you can bring your car to m3commercials Camberley site and enjoy a complimentary taxi home.
Like a Ford, selling with m3commercials ensures an easy ride and just like a Ferrari we ensure that it is speedy. Next time your friend asks 'How do I sell my car quickly?' You will know what to say; m3commercials is the place to go.