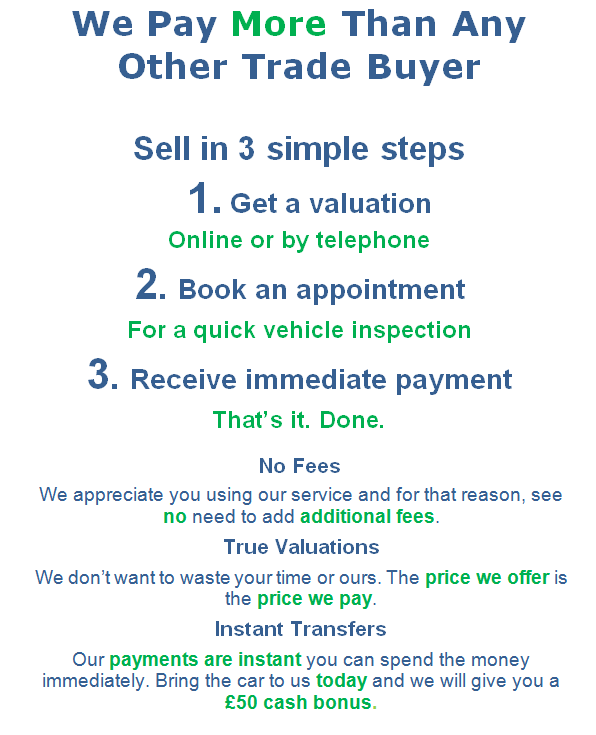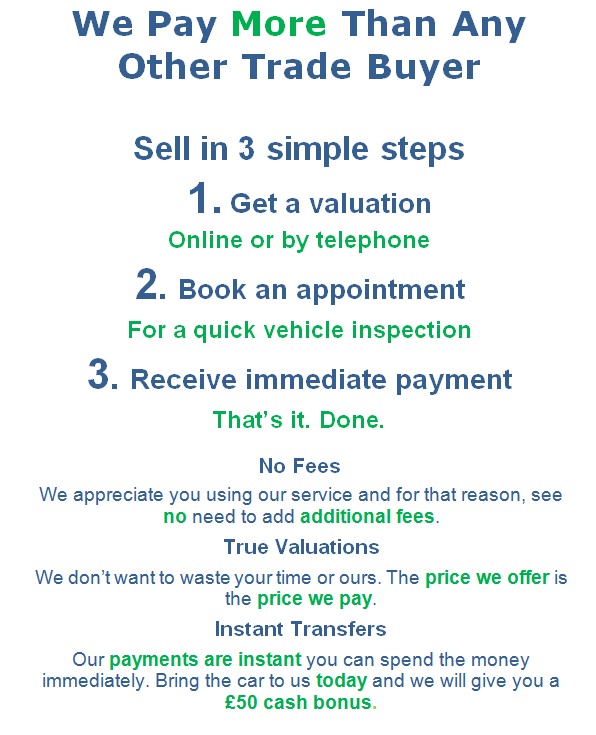 Sell My Van
Sell Your Van Quickly and Easily With m3commercials
When you think to yourself 'I want to sell my van', what do you consider doing first?
Maybe to simply sell the van privately. You stand to get most money this way. There are lots of options out there with websites offering advertising and flashy sell van now packages.
You just need to get the van cleaned up and take some good photos, simple right!
Websites offer recommended retail prices "sell van at this price", "this is the private sale price if you sell your van" which all looks promising.
If you are lucky, once advertised the phone and email will fly into activity and the van will sell immediately. Sadly however when you sell your van this way, this is not always the case.
If you get little to no response you might be wondering if trying to sell my van this way is the best method or if you are doing something wrong.
Private or Professional Sellers
There may be ways to improve your 'sell van' advert but in reality, even the best private ads might be struggling.
In years gone by, potential buyers tended to gravitate towards private sellers. The thought that dealers couldn't be trusted meant a nice privately owned van would be the better option.
Since the rise of the internet, reviews and a crack down on dodgy traders, buying from a dealer is once again the preferred method of purchase.
Here is what you are up against;
Part exchange facility – so you can sell your van / buy your new van in one go
Finance facility – you can pay for your new van in instalments
Warranties – To repair any faults your new van may develop
Come backs – When you sell your van privately, the buyer has very little recourse. If you buy from a dealer, you are given rights and backed up by the courts!
Dealers are also becoming very astute at marketing and imagery. It's a competitive game and even if your pictures and write up are good, there are dealers who use professional camera equipment and do this every day!
Some customers who tried private 'sell van' ads also didn't realise the grey area with insurance.
People often assume that fully-comp means anyone can drive their van for viewings and test drives etc. Unfortunately, insurance companies may not support accident or theft claims when you sell your van in this way. Something people may only find out after the fact!
Sell Van – What other options do you have?
The most popular method for selling your van quickly these days is the trade buyer. You may have seen companies with catchy adverts on the TV or jingles on the radio.
The premise is simple. Get a price and sell the van immediately.
Perfect, I get to sell my van quickly, the offer is only a little less than the retail price. Ill take that for the ease and convenience. Sorted!
Unfortunately offers made online often don't match what is offered when you turn up for the inspection.
What do you do?
Take it away and try to sell your van privately again or swallow the loss and move on. Many people, often with little financial choice swallow the loss.
How can m3commercials help when you want to sell your van?
Yes, like the other companies out there, we still need to make money from buying your van.
Unlike some companies, we aim to pay what we offer and we take into account the condition within the valuation.
When you sell a van with us, we allow for expected wear and tear. Things like stone chips, light scratches and scuffed alloys. Even scuffs and scrapes on older models. Payments are instant and cash will be in your account before we take the van away. We offer free van collections and don't charge admin or sale fees!
If you have a price from another buyer, we will aim to match or beat it. We are able to compete with all genuine offers to buy your van.
We are independent and family owned with over 40 years experience in the automotive sector. Three generations have worked hard to give the best possible service to our customers and are passionate about the industry.
To sell your van fast CLICK HERE NOW
If you decide to sell your van to m3commercials, you can be assured of 4 things;
1. Professionalism; We treat every person we deal with at the highest standard set by the company.
2. Courtesy; No purchase is the same and neither are the sellers. So no matter how many vehicles we buy, we endeavour to make selling your van as stress-free and as pleasant as possible.
3. Transparency; We operate in an industry with its fair share of suspicion and mistrust. This is why we have made ourselves as see-through as possible in the way we do business. Accountability and knowing you are dealing with a trusted trader is also vital. See our feedback on Google, Facebook and Autotrader.
4. Fairness; The people who choose and rely on us are assured of a fair deal. We operate with extensive knowledge and automotive software to accurately value all vehicles. instant payments, free collections, no hidden fees!
So when you think I want to sell my van- think m3commercials!
To sell a van fast CLICK HERE NOW
I WANT TO SELL A VAN FLEET, WHAT NEXT?
Selling one van can be a stressful proposition. Selling more than one van or an entire fleet can be an ordeal. Especially if you have been tasked with keeping drivers on the road and the business running.
With many options out there.
Do you sell privately, sell at auction or try to find a good deal with a trade buyer?
WHAT CAN M3COMMERCIALS DO TO HELP?
At m3commercials, we work with transport managers, business owners and fleet controllers across the country and buy vans of all shapes, sizes and numbers.
Whether you want to sell a single car or a fleet of vans we have seen it all. As experts in the field, we have streamlined the process making it as simple as possible for you.
WHEN YOU SELL TO M3COMMERCIALS, WE;
Offer reputation and accountability;
Some dealers have little to no footprint and it can be hard to assess their origin or trustworthiness. M3commercials has a solid reputation and social media presence and has a dedicated site in Camberley, Surrey since 2011.
Come to you;
You have a business to run. We'll come to you and inspect the vans at your site or premises. Saving you time and hassle.
Make quick decisions;
Most of the time will be able to price the vans via a simple phone call. However when on site, if both parties are happy we usually buy, make full payment and remove the vans the same day.
Can work to your time frame;
A smooth transition to new vans can be vital for some businesses. If we set up a time frame, you can have your new vans in on Wednesday and your old ones removed the following day. Even the same day. Whenever is necessary!
Are honest about pricing;
Uncertainty on prices or anticipating terrible offers is the number 1 concern for our customers. To alleviate this, we don't just offer a great price, we also give a full price range. That way you have the numbers in mind, even before we come to see you.
Price match other dealers;
If another company or dealer has made an offer or valuation, let us know. We'll try our best to beat it.
Take care of all the logistics;
We work with a network of transport partners across the country, who will move vans immediately. We handle everything, even the cost.
Handle all paperwork and admin;
We complete logbook transfers for the DVLA and issue you with a receipt for the sale for your accounts.
Remove old sign writing;
As a part of the service, we can remove the sign writing and liveries with little to no trace. Meaning new owners aren't damaging your reputation while on the road.
Pay you straight away;
We make immediate BACS payment and only take vans away once you have confirmed receipt of the money in full. We pay VAT on all transactions where required.
WE CAN HELP YOUR BUSINESS
You can give us a call or email anytime. If you would like more information or guidance on selling multiple vans we'll be happy to help. If you have vans to sell now, you can send us the registration numbers, mileages or a fleet sheet and we'll be in touch.
How to Sell Your Van Fast and Get the Most Out of It
You might want to sell your van for a number of reasons. Maybe you want to buy a new van or simply have a financial need. The question you may be asking yourself is; how do I sell my van quickly and get the best price available?
The tips below are a useful guide on how to sell your van.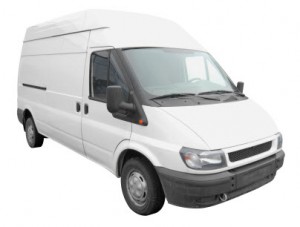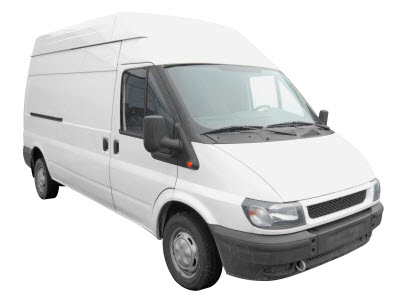 Find Out the True Value
Before you set a price for your van, find out the true value in the current market. You can ask a dealer or do a search to get an overview of what other similar models are selling for.
Clean the Van and Fix Mechanical Issues
To make your van an attractive proposition, ensure you have the van fixed and cleaned by a professional. After all, you will not want any issues when a buyer comes to view the vehicle. You never know but maybe a simple clean up and some minor repairs can bring in large rewards.
Set a Price
At this point, you can be tempted to set a price that is too high. Be reasonable and come up with a fair price as mentioned above. Try not to be tempted to ask for an exorbitant price. A reasonable and fair price will make the van sell much faster.
Let People Know You Are Selling the Van
After prepping your van and setting the price, it's time to advertise. There are many platforms that are great for selling vehicles. Online advertisements like Autotrader and vehicle buying companies like m3commercials, are the most popular choices.
The latter is the quickest and safest option as the buyers are reputable and the transaction is immediate.
If you have a van to sell, contact us today on 01276 942006 and we will gladly have a chat about what we can do for you
Sell My Van – Brian the van drivers story
Brian is an owner-driver. For 12 years he has been building his business, delivering parcels in and around central London. With countless hours stuck in traffic, rising fuel costs and expensive LEZ charges, the last thing Brian wants is the expense of new van.
But this is not an expense by choice or desire for a newer model.
Most major cities in the UK have low emissions zones either in force or in planning. The more successful the scheme, the larger the zones become. Including both business and residential areas.
Depending on the weight and age of the van, it could be liable for fines of up to £500 for entering these zones.
So what can Brian do?
His business will fail unless he buys a new van and that's very expensive!
What a good job then, that m3commercials will buy his old van from him!
He will get the best price for his old vehicle, often hundreds of pounds more than with the multi national buyers. A free collection and no admin fees.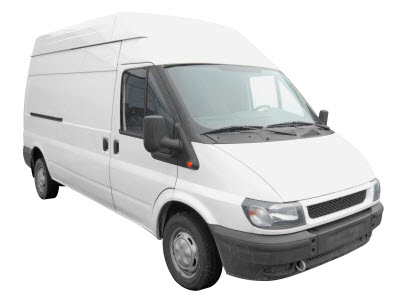 Getting Brian back to doing what he does best.
Transit Vans – The backbone of Britain
Oh the pain, the horror of it!
No more Ford Transits are produced in the UK.
The sad end came in July 2013 when the Southampton plant closed.
The van's legacy stretches back to 1965, the same year the mini-skirt was invented.
Since then the transit has been the workhorse for countless companies and tradesmen nationwide.
It even has a reputation for being a getaway vehicle- the police say that over 60% of bank raiders use the humble Ford Transit to carry away the money.
Well, your van has money in it too.
And when the time comes to sell a van, make sure YOU don't get robbed.
Contact the good guys at m3commercials for a fast, safe and secure purchase of your van.
There are no admin fees, collections are free and payments are often hundreds of pounds more than the high street buyer chains can offer!
If you have a van to sell CLICK HERE NOW