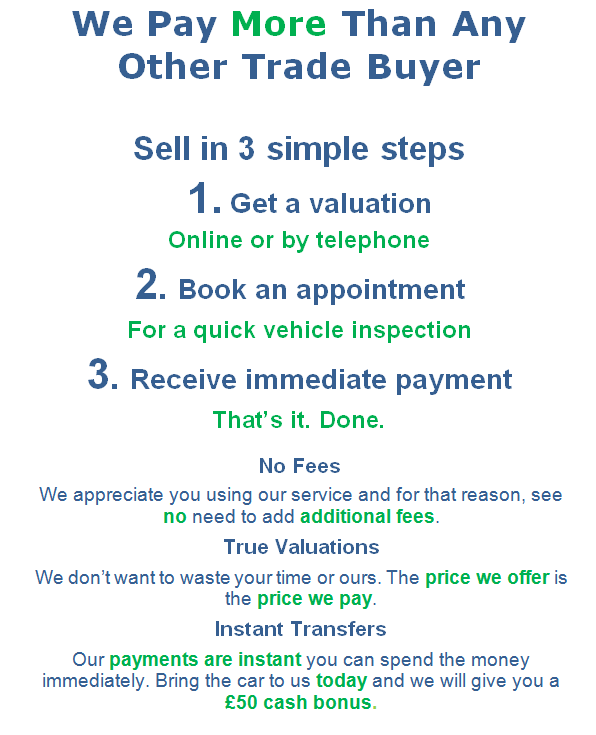 Sell My Van Hampshire – Brian the van drivers story
Brian is an owner-driver. For 12 years he has been building his business, delivering parcels in and around central London. With countless hours stuck in traffic, rising fuel costs and expensive LEZ charges, the last thing Brian wants is the expense of new van.
But this is not an expense by choice or desire for a newer model.
Most major cities in the UK have low emissions zones either in force or in planning. The more successful the scheme, the larger the zones become. Including both business and residential areas.
Depending on the weight and age of the van, it could be liable for fines of up to £500 for entering these zones.
So what can Brian do?
His business will fail unless he buys a new van and that's very expensive.
What a good job then, that he can sell his old van to m3commercials.
He will get the best price for his old vehicle, often hundreds of pounds more than with the multi national buyers. A free collection and no admin fees.
Getting Brian back to doing what he does best.
Transit Vans – The backbone of Britain
Oh the pain, the horror of it!
No more Ford Transits are produced in the UK.
The sad end came in July 2013 when the Southampton plant closed.
The van's legacy stretches back to 1965, the same year the mini skirt was invented.
Since then the transit has been the workhorse for countless companies and tradesmen nationwide.
It even has a reputation for being a getaway vehicle- the police say that over 60% of bank raiders use the humble Ford Transit to carry away the money.
Well, your van has money in it too.
And when the time comes to sell your van, make sure YOU don't get robbed.
Call the good guys at m3commercials  for a fast, safe and secure purchase of your van. There are no admin fees, collections are free and payments are often hundreds of pounds more than the high street buyer chains can offer!